There are so many genre's to film and television. There are commercials, short films, tv shows, documentaries, content and corporate films to name but a few. This blog I will share about reality TV, and a show that I had the honour of working on.
Reality television is a genre of television programming that documents purportedly unscripted real-life situations, often starring unknown people rather than professional actors. Reality television emerged as a distinct genre in the early 1990s with shows such as The Real World, then achieved prominence in the early 2000s with the success of the series Survivor, Idols, and Big Brother, all of which became global franchises.[1] Reality television shows tend to be interspersed with "confessionals", short interview segments in which cast members reflect on or provide context for the events being depicted on-screen; this is most commonly seen in American reality television. Competition-based reality shows typically feature gradual elimination of participants, either by a panel of judges, by the viewership of the show, or by the contestants themselves.
The show I worked on has some amazing talent, each of the final three contestants had their own unique quirks and nuances and reasons why they could win the competition.
Alex from Kenya who got to the final three became a friend, he was the wild card. the person least likely to make it through the initial rounds. His determination and commitment to building a career and supporting his family back in Kenya, gave him the deep desire to succeed and push through even when circumstances seemed bleak.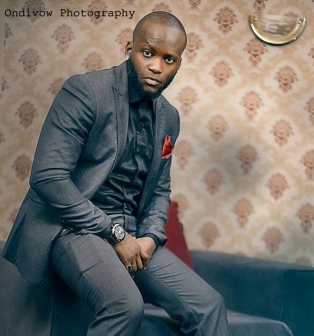 Hard work and commitment paid for him, his career after Top Actor flourished and he would be considered today as one of the stars in the Kenyan Film Industry. So proud of his achievements.
The moment Shamilla Miller introduced herself, one knew she was a serious contender, and that she would potentially go all the way in the competition.
Her charisma and ability to perform under stress and deliver literally every time, took her to the finals.
She is probably the most successful contestant from season 2 in the professional world of acting. She has secured leading roles in feature films and played supporting roles in big International productions like Troy which was shot in Cape Town.
The amazing thing about film is that it transports you to locations across the globe, you meet an array of people who enrich your life with their cultures and friendships. Many of these special people I am still in contact with as we grew together whilst they faced their adversities and challenges. Alex had a fear of water and was tested in the show, and he overcame. A wonderful moment to witness and be a part of.
Great projects have great leaders and working with Samad Davis the Executive Producer and creator was absolutely fantastic, he was fair yet firm, he always put a human touch to what the show was about and showed compassion to those who were evicted. His vision and knowledge as the creator showed in the execution of each challenge and show. This is one of those productions that one left feeling like the effort and time was worth it. As we creatives need to be fed not just by money and wages but by inner fulfilment.
As a director I think my favourite format is 'short films' but i'll share why in the next post, however each has its merit and working in media across all genre's is a privilege.
For aspirant film makers or those seeking a career , Film and Television is a great career, it's always different, the challenges are many, the characters diverse, the locations , the equipment is forever evolving , so nothing stays the same. That means if you a creature of habit and like consistency stay far away from film. Evolving with the times or jump off the boat.
If you like going home at 5pm forget it, when on set I don't know a single director who does not shoot till there is no more light in the sky, and doesn't want to work in first light, this means a minimum 12 hour day excluding setting up and breaking down.
As a freelancer its even tougher, as tommorow you have a different client who has high expectations and wants a full day from you, meaning that you leave home when its dark and return when it's dark.
But when you love what you do, time is not of the essence,
Bruce Mac